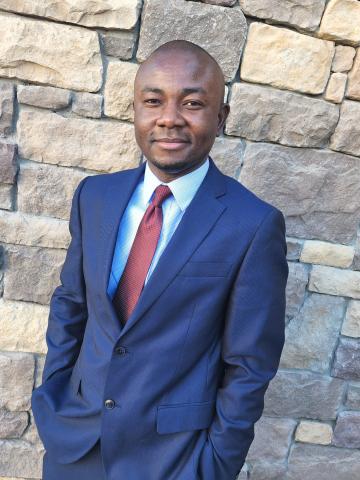 Penn State University
Ayodeji Oluwalana is the Waste Reduction and Recycling Program Manager in the Office of Physical Plant, Penn State University. Prior to that, he was the Recycling Program Manager for Iowa State University and shortly before that, he was the Sustainability Coordinator at Western Colorado University. With over 8 years experience, he has worked majorly on several zero waste projects in higher education with sustainable materials management and circular economy concepts in mind. Ayo is a practical-oriented individual using the "systems thinking" approach to address waste issues. He has designed and implemented projects that have helped advance upcycling and sustainable materials management concepts specifically in struggling US sub-urban and rural communities with limited waste management infrastructure. One of such is the development of a project that reused plastic bottles heading for the landfill to build a greenhouse to help local farmers extend their growing season in the winter in Gunnison, Colorado.
He was one of the contributors to the Iowa Department of Natural Resources Sustainable Materials Management- Vision for Iowa" Think Tank group white paper to create a sustainable materials management vision for the State of Iowa as a statewide guide for future materials management related issues. His research interests include sustainable materials management, circular economy, climate change, life cycle analysis, material flow analysis and industrial metabolism. He is a board member of College And University Recycling Coalition (CURC), Advisory board member for the Advancement of Sustainability in Higher Education (AASHE). He was formerly a board member of Iowa Recycling Association.
My life goal- "My existence must bring solutions to humanity"