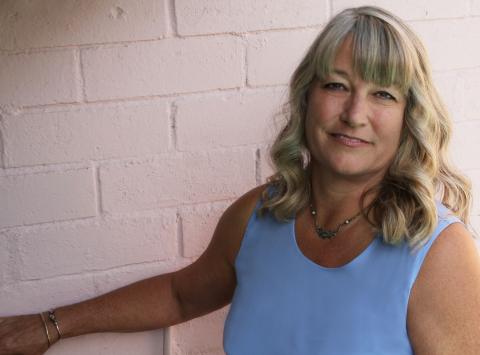 Sustainability Consultant
Marialyce Pedersen is a professional writer, sustainable materials management professional and certified TRUE Advisor, currently serving on the GBCI TRUE Advisory Council and as Secretary and Board of Directors member of the National Recycling Coalition. Pedersen served on the team that developed the TRUE Advisor course and exam in 2017 and was a founding member of the U.S. Zero Waste Business Council. She has also developed curriculum and taught a Zero Waste in Business course for community college students pursuing a Recycling and Resource Management certificate and AA degree program.
From 2003 to 2019, Pedersen was a senior environmental policy analyst for The Walt Disney Company (Corporate Citizenship; Global Public Policy), developing and supporting implementation of companywide environmental goals, policies, standards and guidelines. Pedersen also worked for 11 years as a recycling specialist for local government, where she was known for innovative new program leadership (motor oil, e-waste, commercial and C&D recycling; community reuse).
Her lifelong quest to advance zero waste and the circular economy is led by principles of fairness, responsibility and earth justice: pursuit of waste prevention first; advancing strong reuse and organics composting infrastructure; producer responsibility and environmentally preferred procurement. Current projects include raising awareness on eco-modulation to solve ocean plastics pollution, habitat/species loss and global inequity via improved producer transparency and accountability/responsibility for mitigating impacts and impairment.
"We must stop blaming consumers for 'not recycling right' and criticizing developing countries for litter and pollution, when so much packaging in our lives is simply not recyclable/compostable, or even recoverable in many places lacking waste collection programs. It is our job as a zero waste organization to provide (in alignment with others) the necessary tools to guide companies in knowing and publicly sharing the impacts of every product and packaging, while building momentum for policy to make producer responsibility desirable and mandatory," she says.
Pedersen is the co-author of the best-selling how-to book, Backyard Composting (1992), and the municipal compost program how-to manual, Keep It Off the Curb. She holds a bachelor's degree in journalism and a minor in radio broadcasting from Humboldt State University, and can often be found outdoors - hiking, walking, e-biking, swimming and exploring and traveling the world, or just at home in So Cal, gardening, entertaining cats and working on green remodeling projects.