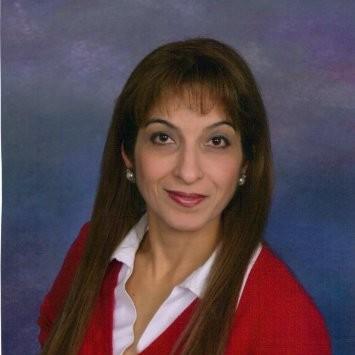 Earth Friendly Products
Nadereh Afsharmanesh is the vice president of sustainability and education at Earth Friendly Products in California. She is responsible for the current and long-term environmental vision that aims to achieve the company's established goals related to energy, waste, carbon emissions, green building and other areas of sustainable development.
Prior to serving as vice president, Afsharmanesh directed production activities as plant manager of Earth Friendly Products/Venus Laboratories. Venus Laboratories manufacturers a range of environmentally friendly cleaning products and specialty chemicals for both the industrial and domestic markets. As plant manager, Afsharmanesh focused on efficiency and maximizing profits by developing procedures that assisted in minimizing scrap production and optimizing throughput. She has been with the Earth Friendly Products family since 2006.
Before joining Earth Friendly Products, she served as production manager at R&D Chemist. In her role, Afsharmanesh was responsible for quality control and customer service, which included overseeing the risk assessment for dangerous good and hazardous chemicals, as well as staff health and safety trainings.