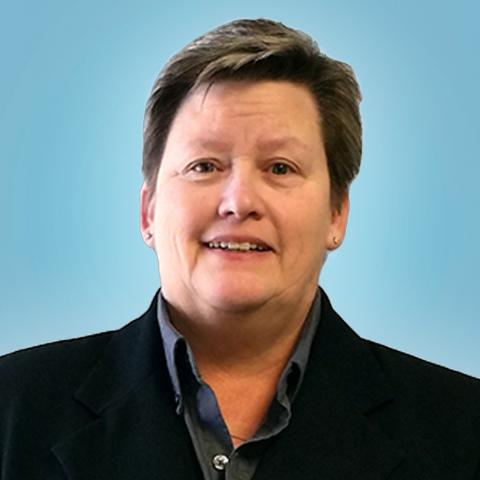 SBM Management
Sue Beets-Atkinson is the Global Vice President of Sustainability for SBM Management Services, LP. With more than 28 years of resource management and recycling experience, she has successfully designed and implemented many large and complex recycling programs for a multitude of Fortune 500 companies throughout the United States. Beets-Atkinson regularly reinvents systems for improved efficiency and is the driving force behind SBM's Sustainability program offerings, which include Zero Waste Planning and food waste reduction programs.
SBM is an industry leader in recycling with both corporate dedication and on-site program support, which contribute to customer diversion and waste reduction. SBM provides clients with information and assistance including, but not limited to, communication about appropriate placement of waste and recyclables, education, and tracking of on-site diversion. SBM as an organization is committed to sustainability as demonstrated by the waste reduction policy endorsed by the company's CEO and owner. SBM's goal is to help clients achieve the highest possible waste reduction by identifying areas of improvement both up- and down-stream, with the ultimate goal of assisting clients on the path to zero waste.
As part of waste removal in our customers' facilities, SBM staff collects, segregates, moves and disposes of recyclable materials, optimizing waste flows within programmatic and local regulation constraints. As such, SBM manages waste for a large component of its life cycle, i.e., from point of generation to point of disposal, thus it is critical to have zero waste-focused procedures and programs in place. Beets-Atkinson's commitment to continual improvement has led to the establishment of countless successful waste reduction and management programs, highlighting SBM's capabilities through her leadership.
Beets-Atkinson's involvement extends into many projects over her long career that range from a sample waste analysis (approximately 200 pounds), with a building walk and recommendations to supporting a 5 day multiple locations waste analysis and extensive building assessment which included over 20,000 pounds of waste, a team of over 15 support staff, extensive recommendations by commodity and building type to include an education and outreach programs that included a full years planned education events, updated signage, monthly pantry education, 4 events (America Recycles Day, Earth Day, Waste analysis results 'and what is contamination). Of late, SBM Sustainability has successfully expanded to include Global Sustainability Consulting Projects that focus on only sustainability versus through our custodial clients.
Sue is always looking at creative innovation that takes our zero waste programs to the next level from equipment that makes us more effective that densifies light but excessive commodities to fun and creative education and outreach ideas.
An integral leader in the zero waste movement and industry expert, Beets-Atkinson's involvement has included her current role as Chair of the Green Business Certification Inc. (GBCI) TRUE Zero Waste Advisory Council, as well as serving as President of the US Zero Waste Business Council (USZWBC) for three (3) years. She was the Chair of two (2) USZWBC teams which created a Zero Waste Facility Scorecard that was used as a third party verification and certification process for businesses, and conducting the Zero Waste Business Associate training, respectively. USZWBC merged with USGBC in 2017 and renamed the program TRUE (Total Resource Use and Efficiency). Sue continues to support the TRUE Advisory Council as their Chair to enhance the third party certification program.
"I'm passionate about making sure we care for our planet! I love to show other people that we can each make a difference if we adjust our lives in really minor ways." Sue Beets-Atkinson